Featured in Agora Gallery in New York!​
Donna's subject matter is inspired by many life-long passions. She has been "Artist-in-the Park" at both Sandbanks and Presqu'ile Provincial Parks and loves to paint in Algonquin as well as in the tranquility of her garden. Travel has inspired many paintings from Europe to the High Arctic. Years of experience with boats and horses allows for accurate rendering of these within a composition. Horse and pet portraits are a specialty.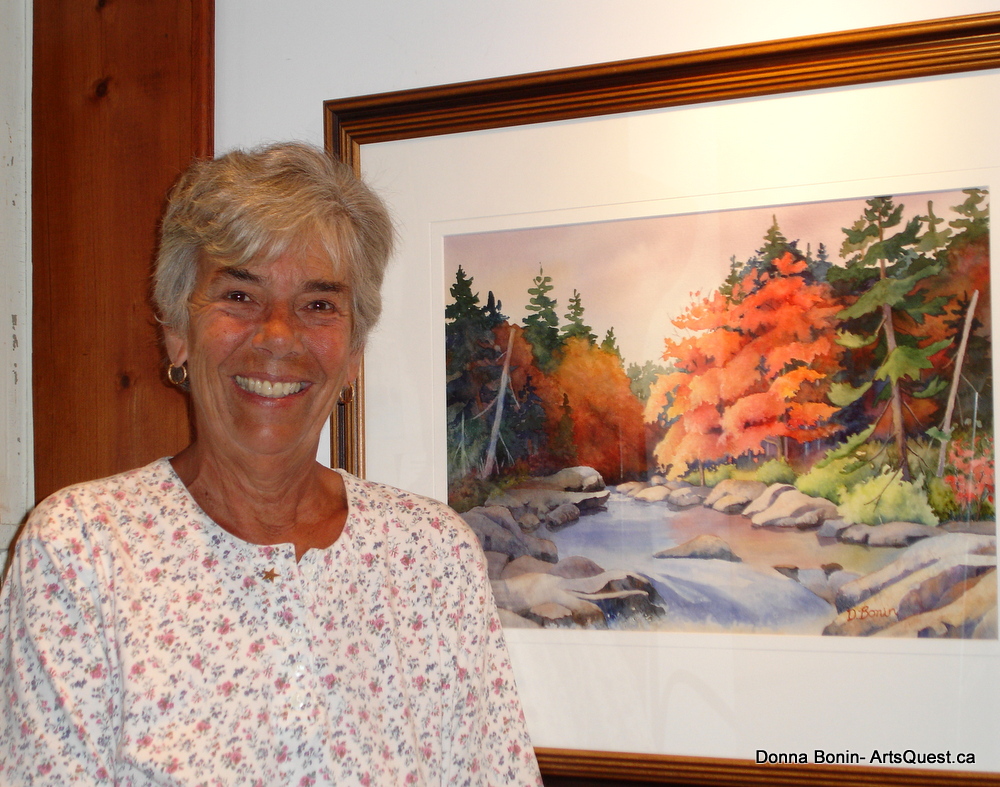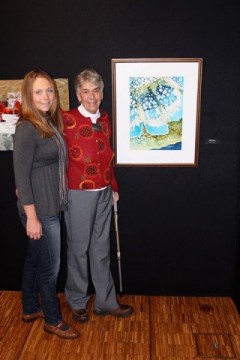 Donna Bonin's paintings were featured in Société National des Beaux Arts' exhibition at the Louvre in Paris, on three different occasions!
Bonin's work was selected by an art organization in France, when they saw her work showcased in a show in Florence, Italy. Since then, the artist has been invited as a Canadian representative to display her paintings in the Société National des Beaux Arts exhibition.
Some of Bonin's work — mostly inspired by nature — has come the "very" closest to realism, but her two Louvre pieces aren't. " They are the most abstract things I have ever done," she said Sunday from her Cliff Way house and studio Back-in-time Gallery, alongside Oak Lake.
"I am not an abstract artist. I have to have something to look at. My abstract work isn't really abstract."
"A native of Hamilton On., and a graduate of Queen's University, Donna taught Physical Education, English, and Art at Moira Secondary School in Belleville for 34 years. Since retirement in 1999, she has become a full time artist, watercolour instructor, avid traveller, and leader of artists' travel vacation workshops."
"Donna's paintings have been shown to critically acclaimed juried shows, galleries, and art festivals throughout Eastern Ontario. Her style gives the impression of realism and is best known for attention to detail and bold use of colour."